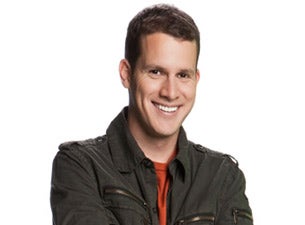 We'd like to thank Daniel Tosh from Tosh.O for mentioning InventHelp! He made a joke using our disclaimer: "Most inventions are not successful." We applaud Daniel for further solidifying InventHelp's reputation as an honest invention company. You may be wondering why we prominently feature that line about success in our advertising…
New government guidelines tell advertisers to use disclaimers when testimonials are part of their advertising. Although InventHelp has never used the familiar "small print" you see in many brochures and commercials, it is no longer legal to avoid disclaimers. When an advertiser includes a testimonial in a commercial, it has to include facts that relate to that testimonial. As such, InventHelp states that most inventions are not as successful as the inventor in the advertisement, because that's the fact.
Many of InventHelp's competitors use false, misleading ads that talk about "making money," "success," "make millions," etc. – which is not true because most inventors don't achieve such successes. InventHelp's corporate policy is that its advertisements make no promises, are straightforward, and do not give inventors the wrong idea. False advertising is indicative of a lack of ethics within a company and InventHelp upholds itself to the highest standards.
InventHelp's professional illustration, publicity, inventor and submission services do not include patent services of attorneys, which are separate and come at an extra cost. However, InventHelp's fees, plus the discounted patent fees it obtains for its clients, are reasonable when you consider the many inventors who use just patent attorneys and are paying close to what InventHelp clients are paying to InventHelp services and patent services.
So thanks again to the crew at Tosh.0 for mentioning InventHelp and reminding all of the inventors out there that honesty is indeed the best policy!